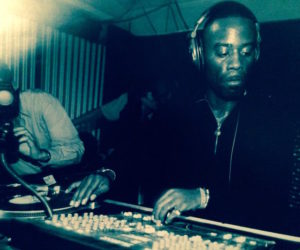 Dennis Valentine:
Styles: Club, House, Soul, Funk, Deep House…..
Dennis has been working as a DJ number of years, He started playing at house parties for friends and family.
They obviously recognised the passion that this young man had for the music as they kept on re-booking and referring him.
Over the years he has proved himself as an extremely exciting and professional DJ and progressed steadily through the London club scene.
His reputation as an outstanding performer on the decks has Enabled him to work alongside some of the worlds finest DJ's; Masters At Work, 
David Morales
' Tony Humphries' Ricky Morrison C.J Mackintosh, but to name a few.
With his outgoing personality and distinguished style of Djing, it was inevitable that Dennis would make his mark within the music industry.
He is known for capturing the "moment" and creating a party-like atmosphere amongst the crowd, which is always vibrant and full of energy: making him one of the few DJ's that actually plays with real passion from the heart and soul and doing it successfully.
His talents successfully shone through and eventually he became the peoples choice to become resident DJ at certain clubs in and around London such as; Satellite Club,Leisure Lounge, Bar Industria where as he built up a repertoire amongst the crowd, who not only know but also appreciate DV style of music, and returned every week to hear him play.
Dennis's talent has also taken him to different levels of the circuit, from the extensive London club scene to the wider international arena; Japan, Ibiza, Switzerland, and in Milan where he played at the biggest event which attracted well over 10,000 people.
He created such an uproar with his style of music, which left the promoters asking for his services as a DJ once more.
Over the years of DJing Dennis has become very good friends with CJ Mackintosh and Ricky Morrison.
This one talented man, who will definitely be making an impact in the music Industry.
---