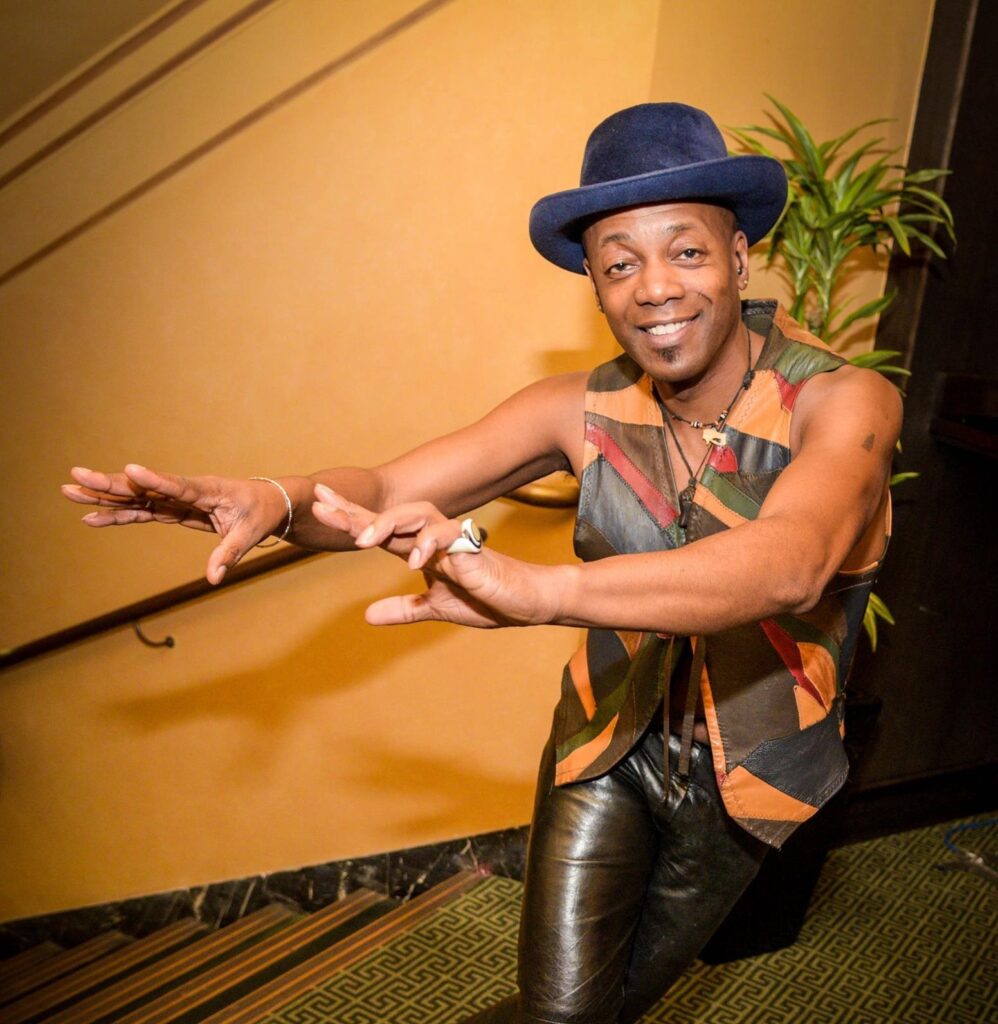 London Music Radio is proud to welcome co-founder of Soul Survivors magazine to our highly talented team of presenters.
FITZROY FACEY, formally known as from his DJ pseudonym 'DA BUZZBOY' has expanded his repertoire beyond the media club and radio world , to working with many of the soul music industry icons in a various guises. Starting in London's west end and circa 1986 where he worked with many of todays recognised industry movers and shaker, Fitzroy carved himself a niche working
with live acts mainly at the Mean Fiddler's Jazz Club since 1991 to the present day as DJ support to an eclectic too many to mention whose who's list of renowned 70s, 80s and 90s jazz funk, soul, and hip hop artists. As well as compiling successful albums and remixing, Fitzroy has been counselled as a source of information for various media documentaries and programs because of his in depth knowledge and understanding of the music industry something he is known to be very passionate about.
In 2006 Fitzroy co-founded the bi-monthly magazine 'The Soul Survivors', aimed at the 1960s, 70s and 80s teenage Soul, Jazz, generation. He is now the sole director and publisher of the magazine which is now a teenaged thirteen and a half year old bi monthly printed and digital publication. Again Fitzroy who is the magazine's main interviewer has documented the history of so many musical icons who have contributed to the black music from various fractions of the industry. The magazine as a brand has either supported or have been co sponsors for various events and concerts as well as hosting it's own annual awards ceremonies acknowledging some of the various categories of individuals and organisations who contribute to the soul music scene.
Fitzroy has been featured on occasion as well as regularly at some of the most recognised weekenders and festivals in the soul soul music yearly calendar including Southport, Blackpool (Luxury Soul), Love Supreme, Margate Soul Festival and tThe Summer Soulstice Charity festival. Fitzroy's reputation precedes him as one who bring his uniqueness to the party and the djs not only in London but up and down the country and abroad. Fitzroy also works in the media field as a consultant and appeared in the BBC iPlayer, documentary aired in July 2020. Fitzroy and The Soul Survivors Magazine will be celebrating fifteen years as a print and digital bi monthly A5 magazine back in July 2021.
---