Welcome to our presenter recruitment page.
We are currently seeking presenters who either had previous experience in radio or can demonstrate that they have the ability to present a radio show with confidence.
It is essential that you are comfortable using a microphone and can bring a bright and exiting personality to your shows. It would be a great advantage for you have have good knowledge of soul / dance / funk / house / disco or your chosen genre of dance music.
If you are genuinely interested in presenting a show for a really great sounding and well established radio station please send your bio and 15 minute demo to
recruitment@londonmusicradio.com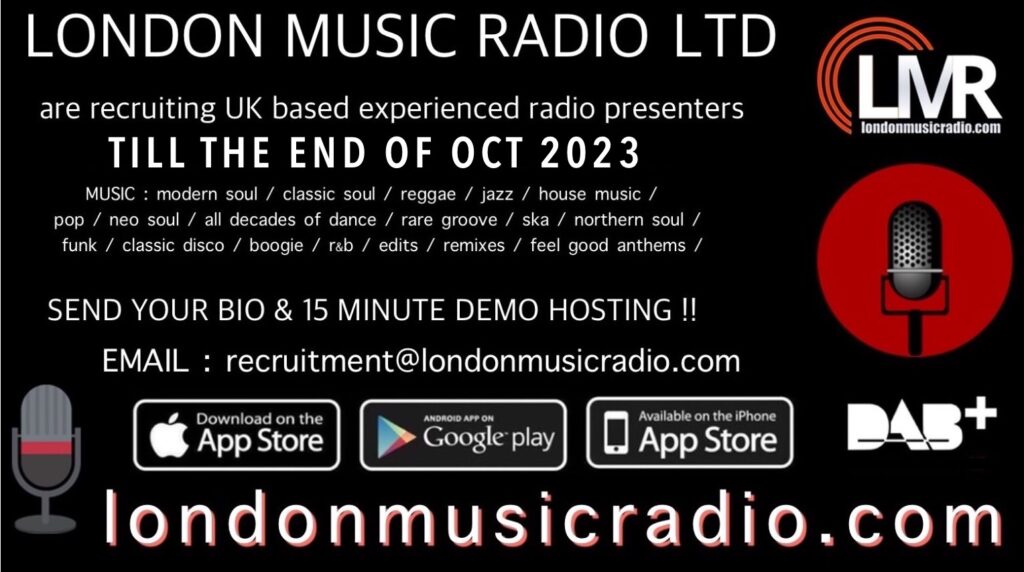 ---