PLEASE KEEP YOUR VERY GENEROUS DONATIONS COMING.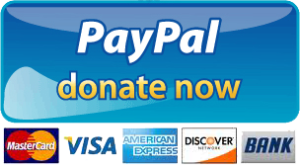 HOW LMR OPERATES
London Music Radio Is a "Not For Profit" Organisation which essentially means that all incoming funds from the DJ's or any small amounts charged for any advertising is recirculated to pay for the services used by the station. We have quite a list of such services from the Cloud-Based Airtime system, PRS Licence, SMS to Email, Apple / Android App, Website and domain registration. We have also now ventured into renting a unit to host our radio station from South West London which opens up opportunities for local talented DJ's to use our facilities as well as providing a platform for new talent.
DAB + IRELAND 
We have just recently managed to raise sufficient funds to take LMR onto the DAB+ platform in Southern Ireland. Covering a large area from Cork, Kilkenny, Carlow and up towards Dublin.
DAB West London
The next phase of our plans will take LMR onto DAB across West London. But in order to achieve we need to keep your donations coming in. 
If you would like to donate to London Music Radio please follow the link below. Any amount will be welcomed and greatly appreciated.
NB: Please make sure that your payment is sent to a friend otherwise PayPal will deduct their fees – Thank You
Thank you so much
Martin White & Dave Stewart
---