DONATIONS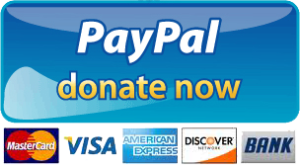 London Music Radio Is a "Not For Profit" Organisation which essentially means that all incoming funds from the DJ's or any small amounts charged for any advertising is recirculated to pay for the services used by the station. We have quite a list of such services from the Cloud-Based Airtime system, PRS Licence, SMS to Email, Apple / Android App, Website and domain registration. We have also now ventured into renting a unit to host our radio station from South West London which opens up opportunities for local talented DJ's to use our facilities as well as providing a platform for new talent.
Currently we are hoping to raise extra funds from donations that will help towards paying the monthly rent charges of our business unit and allow us to fit out the studio with high quality hardware. We also hope to alter the internal plan of the unit to add a reception and seating area where we can welcome guests. Of course we will need to purchase furnishings as well as paying for carpentry, painting and decorating etc.
Beyond this, we have plans to apply for a DAB or FM license in the near future.
If you would like to donate to London Music Radio please follow the link below. Any amount will be welcomed and greatly appreciated.
NB: Please make sure that your payment is sent to a friend otherwise PayPal will deduct their fees – Thank You
Thank you so much
Martin White & Dave Stewart
---