Lee Doyle – Beats Workin'
Lee Doyle Beats Workin'
Lee Doyle presents "Beats Working" from his studio in Spain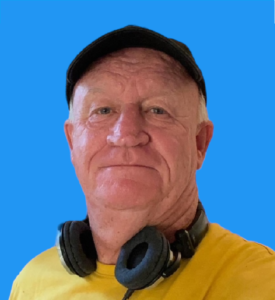 Lee Doyle is a former presenter at JFM London and was with the station till its closure in 1984. Lee went on to host shows on LWR London, People's Choice Radio, Eclipse FM. And so much more…..
Lee has been DJing since the early days, not just on radio but bars and clubs around the south of England playing
ska / reggae / jazz funk & soul / disco, from the beginning of acid house to soulful house and afro beats & latin vibes.
---
Read more
---
Lee Doyle – Beats Workin' crew
---
Lee Doyle is a former presenter at JFM London till its closure in 1984. Lee went on to host shows on LWR London, People's Choice Radio, Eclipse FM. And so much more….. Lee has been DJing since the early days, not just on radio but bars and clubs around the south of England playing ska / reggae […]
---