Tony B – Jazz Incorporated
Jazz Incorporated
Tony Benedetti drops the coolest Jazz cuts, rare funk, soul and more..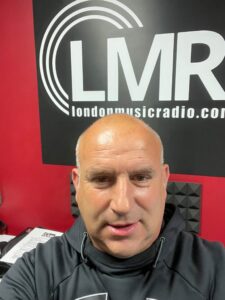 Tony B spins everything Jazz from Latin, Jazz Fusion, Funk, Acid Jazz plus more including the contemporary and slightly more obscure gems from the archives.
If you are a jazz fan or jazz funk fan then Tony B has something for you in his collection. From Ronnie Laws, Rhani Harris or George Benson to more contemporary artists like Jarrad Lawson.
Tony also brings a very cool Latin element into his shows and quite a carnival atmosphere.
---
Read more
---
Tony B – Jazz Incorporated crew
---
Tony B spins everything Jazz from Latin, Jazz Fusion, Funk, Acid Jazz plus more including the contemporary and slightly more obscure gems from the archives. If you are a jazz fan or jazz funk fan then Tony B has something for you in his collection. From Ronnie Laws, Rhani Harris or George Benson to more […]
---